faster implementation of an automated compensation platform
reduction in spreadsheets used for compensation tracking and management
of hours saved in employee effort thanks to best practices, efficient and transparent processes
improvement in retention rates, saving significant recruiting and onboarding expenses
Leverage World-Class Expertise
beqom is built on 10 years of experience focused exclusively on managing compensation for enterprises that demand the most from their C&B strategy. That is why we are trusted by leading companies around the globe. beqom rapide brings best-practice compensation management processes and deep compensation expertise to any organization.

beqom rapide can address all aspects of total compensation in one integrated solution, including:

Salary Review
Short-Term Incentives/Bonus
Long-Term Incentives
Pay Equity Analysis
Total Rewards Statements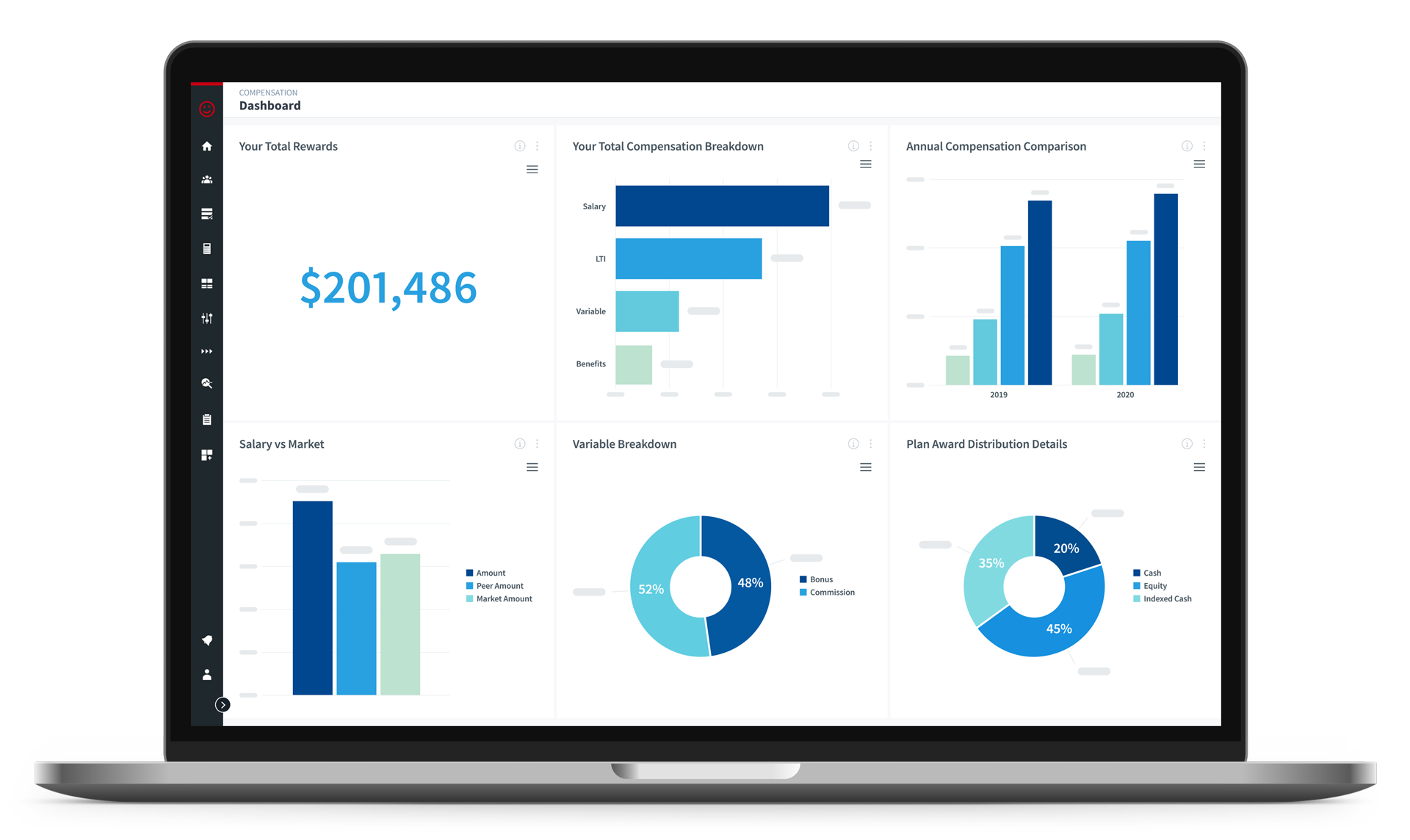 A Digital Comp Transformation Win-Win-Win
Best Practices
We've been working with hundreds of world-leading organizations for more than a decade, and we've combined their best practices into ready-to-use compensation process models that can fit any size or type of organization.
Fast Results
Get world-class compensation management configured to the needs of your organization, but without the massive time and expense to implement. Use beqom rapide to get fast results in the digital transformation of your rewards processes.
Smooth Processes
Manage salary reviews globally while adhering to local guidelines and policies. Define, model, simulate and set up your bonus schemes to achieve optimal performance-to-reward balance for both organization and employee.
See Benefits Across Your Organization
With beqom rapide, you get a quick path to compensation management success with a solution that is better for stakeholders across your business.


See immediate benefits for:
Employees
Your employees will understand exactly how and why they are being paid, driving trust, engagement, and retention while keeping them focused on the right priorities.
Human Resources
Compensation administrators can plan, model, and analyze rewards schemes and processes, and make changes as needed, without needing to rely on IT, and without time-consuming manual processes.
Finance
Finance will get detailed information regarding compensation budgets and forecasts, enabling accurate cost accruals, and the ability to analyze the relationship between performance and reward distribution.
Compliance
Legal, Compliance, and IT teams will benefit from the ability to meet all security, data protection, auditability, and traceability standards to ensure regulatory compliance.
The Entire Company
Managers and administrators will save time, avoid errors, and make fast and informed decisions thanks to a comprehensive set of data analytics and automated workflows.
Want to learn more?
Speak to a Performance and Reward Optimization Expert 1:1