reduction in compensation plan cycle times
reduction in reseller claims
beqom Sales Drivers
Flexible approach to all of your sales drivers
beqom is an end-to end sales performance solution that gives you agility and the data to optimize your approach for the best outcome
Incentive Compensation Management
Define, simulate and implement sales incentive plans, objectives, sales contests and non-cash awards. Leverage our flexible, business-user driven rules engine allowing for huge amounts of performance data and sales transactions to be converted into earnings and payments in no time.

Territory Management
Define, plan, and simulate territory assignments and changes. Move your territory management beyond geographical splits to be defined by any other dimension. Using built-in AI and ML capabilities, further optimize territory planning and assignments leveraging past performance data and attributes.

Quota Management
Set top-down and bottom-up objectives and targets in an efficient and controlled way, automating time-consuming tasks. Objectives, quotas, or targets can be defined using basic rules or advanced algorithms with ML support at any level.

Sales Crediting
Run high-volume crediting over multidimensional, multilevel territories, reflecting plan participant details including mobility and role changes, to ensure accurate sales transaction crediting.
Planning Budgeting & Forecasting
Design attractive, competitive, and fair packages that help to attract, motivate and retain top talent. Provide accurate forecasts and accruals to finance.
Channel Management
Integrate channels, partners, and dealers directly into your SPM processes, enabling them to have a clear view of their incentive plans and performance drivers. Channel partners can access real-time incentive calculations with transparent and accurate payment details.
Simulation
Model, simulate, and analyze incentive plan strategies and expected results for influencing selling behaviors. Modify incentive plan variables and performance assumptions to evaluate the effectiveness of a new incentive plan or individual potential earnings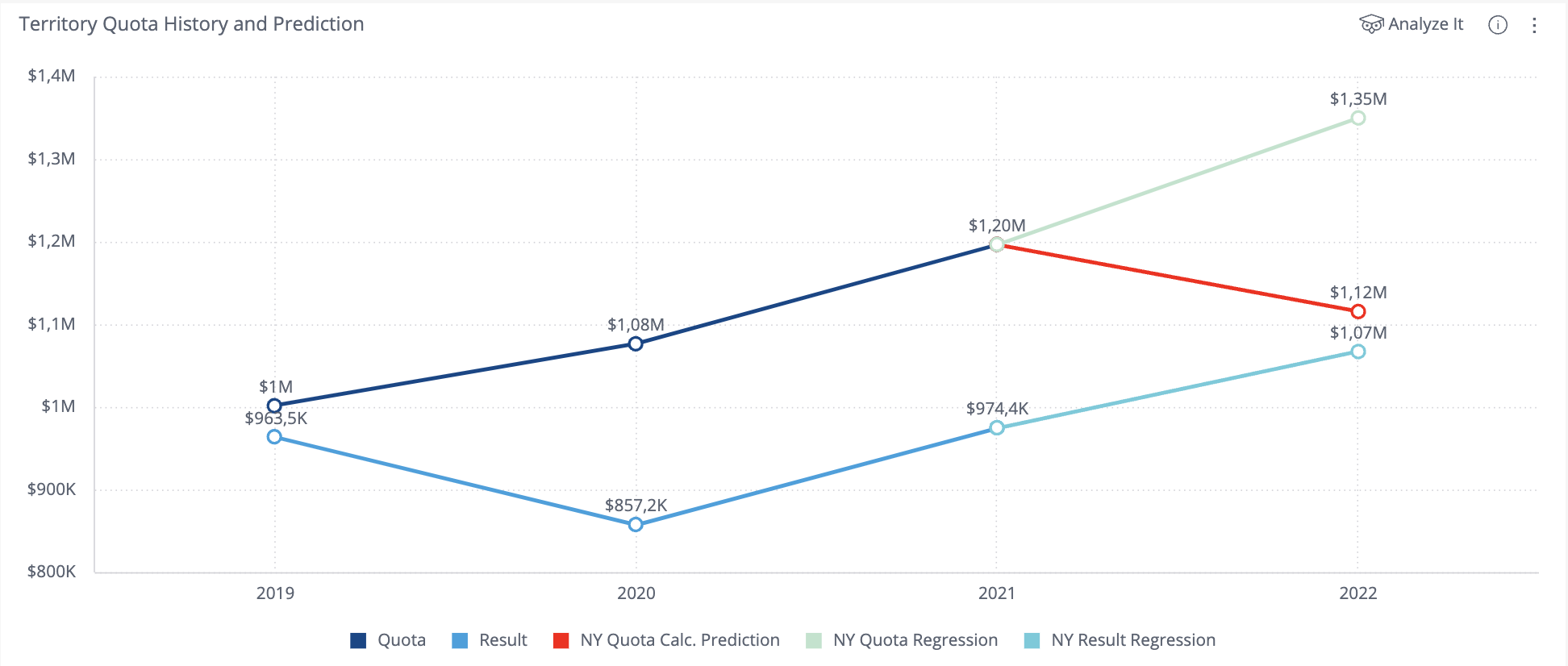 Machine Learning for SPM
beqom embedded Machine Learning engine helps you run any prediction scenario and gain valuable insights to improve sales incentive decisions.
With
beqom
ML engine you can
solve your specific business challenges
such as evaluate territory potential, provide recommendations on territory assignment and quotas settings, identify outliers or make salesforce turnover prediction. You can
also improve decision support by
preventing bias and unfair pay.
Analytics and Reporting
Generate powerful, end user driven reporting and ad-hoc analysis in real-time against all sales models, incentive data, and plans. Analyze plan design, performance, benchmarks, payout, cost, distribution, fairness, effectiveness, and ROI using our analytics tools or integrating with your own.
Take control of your sales operations
Improved Sales Performance
Clear and transparent performance data and earnings in real-time improves sales rep performance
Increased Efficiency
Centralized, automated processes significantly reduce administration costs and time while providing a clear picture of compensation and performance
Increased Retention
Employees trust in their sales compensation process by having a clear picture of their performance and incentives, showing how their performance is linked to compensation and if it's fair
Compliance
Internal and external process compliance, transparency, and auditability (ASC 606, CRDIV, SEC) reduce risk and give peace of mind to stakeholders
"We were looking for a sales performance solution that could help us create an agile salesforce, adapt to change, and deliver excellent customer care, while also effectively cross-selling."
Jari Collan
, Director of Compensation and Benefits, LocalTapiola Group
How to Navigate Goals in a Global Enterprise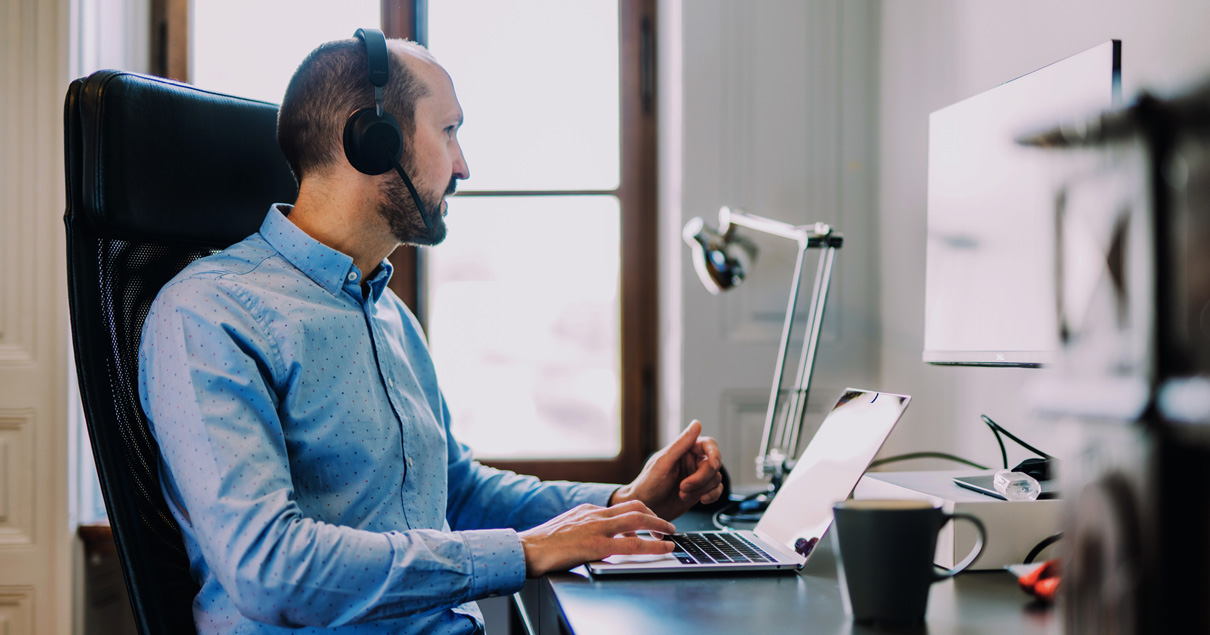 Every framework has its pros and cons, with top candidates being OKRs, SMART goals, and Agile goal frameworks. And the debate for the best one has been heated. What's the right framework for your organization and how do you know when it's not working for you?
8 Signs Your Sales Comp is Holding You Back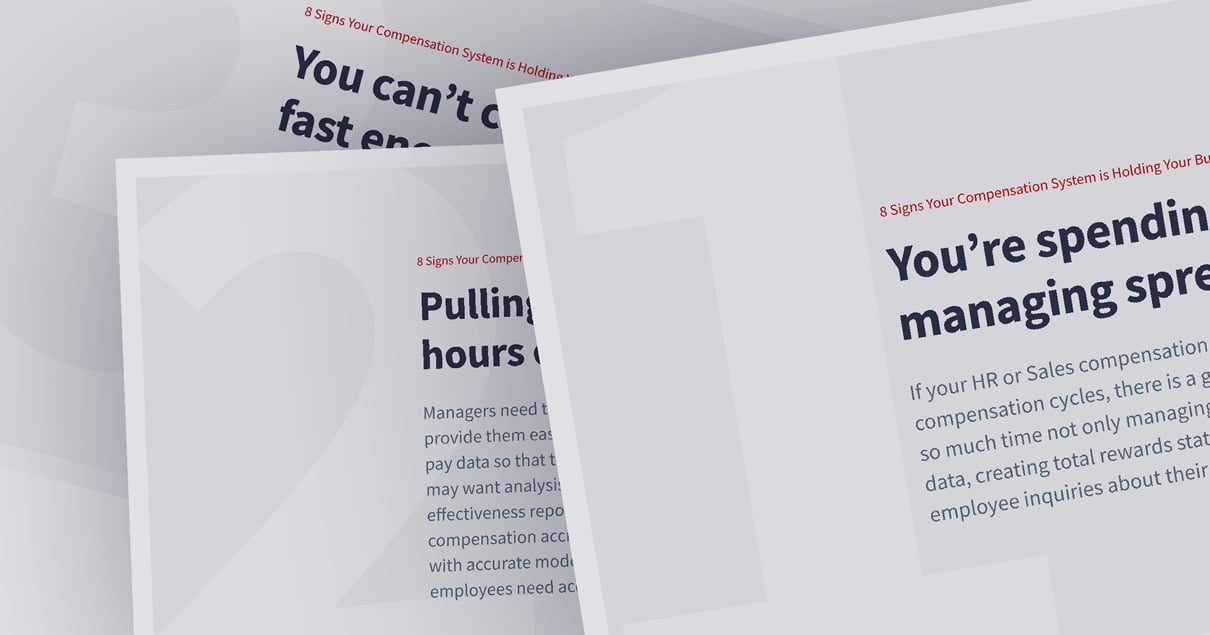 Whether you're using spreadsheets, homegrown tools, or even sales comp software, inherent limitations can be holding back your business. These 8 warning signs can indicate that your strategy is built by system constraints rather than by the needs of the business.
The Secret Sauce for a Future-Proof SPM Solution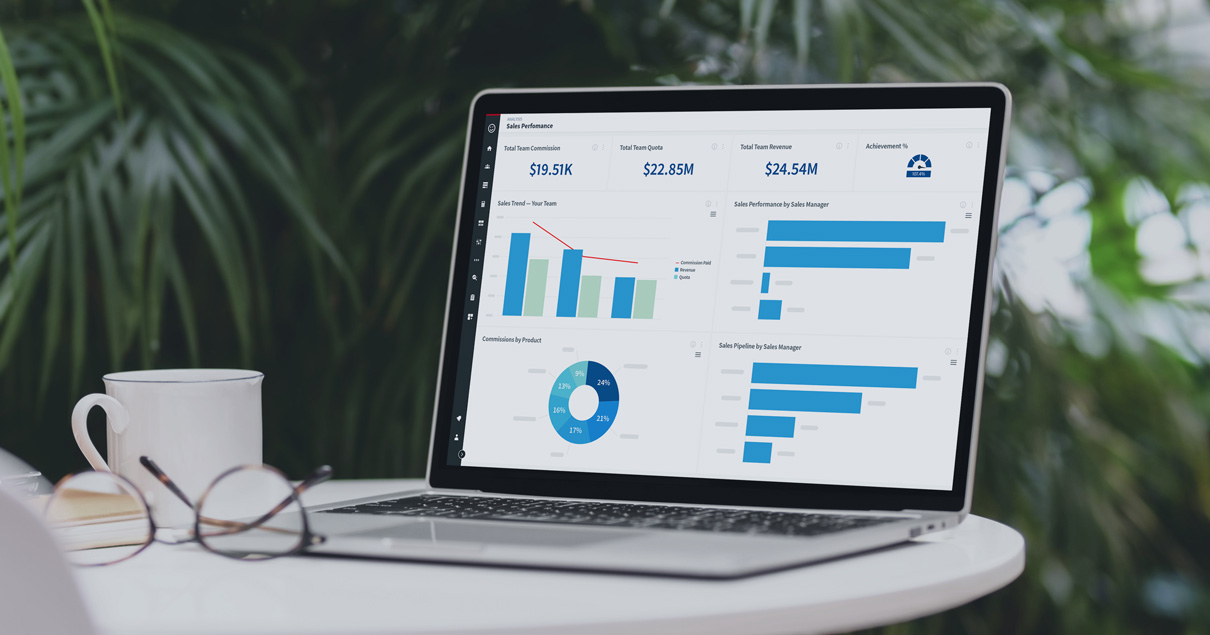 What kind of functionality should you look for in a solution if you want to deliver data-driven SPM to your company? Getting the data assembled is a great accomplishment, but it's moot if it doesn't result in users having an impact on the organization.
Want to learn more?
Speak to a Performance and Rewards Expert 1:1