reduction in annual overpayments
reduction of manual spreadsheets
IT infrastructure consolidation
Increase in retention through transparent total comp statements
There's more than one way to compensate your people
beqom provides all the flexibility you need to unlock the potential of your people
with the right compensation strategy.
Transparent. Fair. Compliant.
Salary Management
Manage salary reviews globally while adhering to local guidelines and policies. Budget, benchmark, predict pay, and track all salary processes and associated costs in one platform. beqom provides comprehensive salary views for HR, Finance, managers, and employees.
Bonus Management
Define, model, simulate, and set-up your own bonus schemes, in line with corporate and regulatory guidelines. Provide transparent and fair bonus plans to achieve optimal performance-to-reward balance for both organization and the employee.
Long-Term Incentives & Bonus Deferral
Transform the complex exercise of deferring bonuses over multiple risk profiles, performance metrics, years, and instruments into a simple process. Track and visualize the data and history of your bonus deferral processes and associated accrued monthly expenses.
Pay Equity Management
Apply advanced analytics and machine learning to uncover and prevent unexplained pay gaps and ensure fair pay, reduce unwanted attrition, and support compliance. Identify at-risk employees and simulate the budget impact of remediation actions at the employee level to close the pay gap.

beqom Pay Predictor
Based on ML capabilities, beqom Pay Predictor helps you run any compensation prediction scenario for merit increase, promotion, transfer, or new hires to make more informed and accurate pay decisions and ensure unintended bias is removed from the process.
Executive Compensation Management
To attract the right leaders, executive compensation and rewards packages not only have to be designed to be attractive, competitive, and fair, but they must also be strictly in line with the organization's objectives while being compliant with internal and external regulations.
Continuous Performance Management
Align rewards with performance in real-time to strengthen the link between results, feedback, and rewards. Provide continuous total rewards to support continuous performance management, rewarding ongoing achievements throughout the employee performance journey.
Workforce Planning, Budgeting & Forecasting
beqom enables you to comprehensively plan headcount & staff cost, budgets, and forecasts based on past, current and future data. The platform provides an iterative budgeting process across all countries and populations.
Sales Performance Management

Define, simulate, and implement sales incentive plans, objectives, sales contests, and non-cash awards using built-in ML capabilities. Leverage our flexible, business-user-driven rules engine allowing for huge amounts of performance data and sales transactions to be converted into earnings and payments in no time.
Pay Scales and Pay Ranges
Ensure competitive and transparent pay by easily defining pay scales, personalized by country, job, grade, level, seniority, etc. Leverage market data or internal peer positioning. Use modeling capabilities to compare several pay scale scenarios.
.
Benchmarking Management
Produce accurate job offers aligned to market trends and internal peer group positioning. Define benchmarking plans and map to survey data with smart job matching. Import survey data, produce market midpoints by job, grade, and level, and calculate compa-ratios to help you identify employees at risk of being underpaid.
Promotion Management
beqom helps you to manage your internal promotion and transfer cycles across the organization, fully integrated within your compensation planning framework. Managers can access the information needed to make objective decisions based on both performance data and employee characteristics and attributes. Unstructured data like feedback from employees, their managers, and peers can be leveraged and even quantified as part of the promotion process.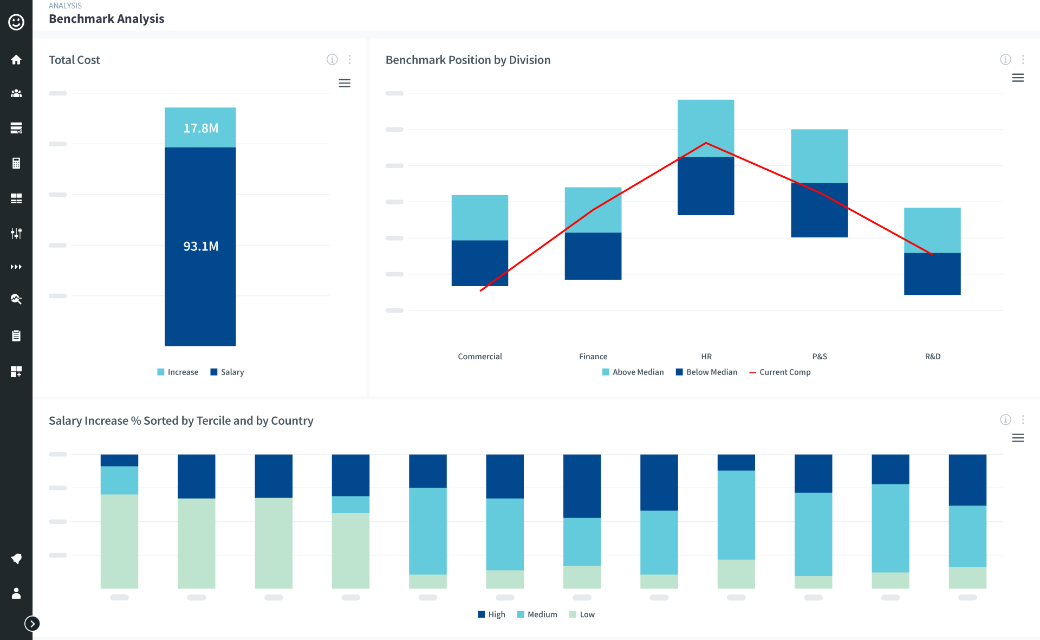 Connect directly to your HCM suite
Connect your HCM with beqom and achieve better compensation data quality for the insights you need. beqom works with all the major HR suites. Bring in employee and historical data from your HCM and unify it with benchmark, financial, and performance data to automate your compensation processes and deliver a better employee experience.
By enhancing your HCM with beqom's best-of-breed compensation management, you get:
beqom STUDIO
Optimize your comp strategy with confidence
beqom Studio gives you the ease-of-use, visibility, and control necessary to ensure fairness and compliance. No more spreadsheets and complexity.
Automated. Flexible. Real-time
HR Builder
Build the right plan informed by your pay strategies
See more
Build a view of overall company plans
See workflow status
Track budget as it's allocated
Easily manage
Reward data and parameters
Status and rollup of outcomes
No need to export to Excel
Predict & run
Run simulations with different variables to see impact on the compensation budget
beqom Total Rewards Statement
Generate trust and engagement with transparency
beqom always-on Total Rewards Statements deliver transparent, clear, and drillable details for employees.
Compensation and Culture Report 2022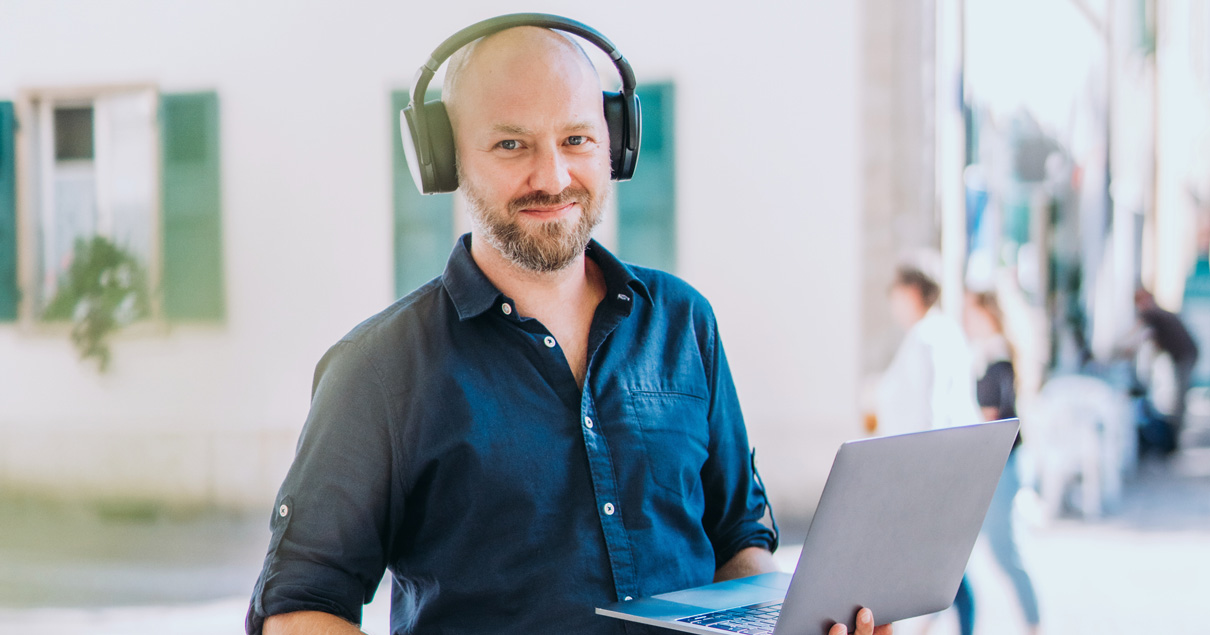 Ever wonder what your employees are thinking? We surveyed 2,000 active workers in the US and UK to find out their opinions on compensation, pay transparency, company culture, and what it really takes to attract, engage, and retain them in today's changing times.
Compensation & Hiring Survival Kit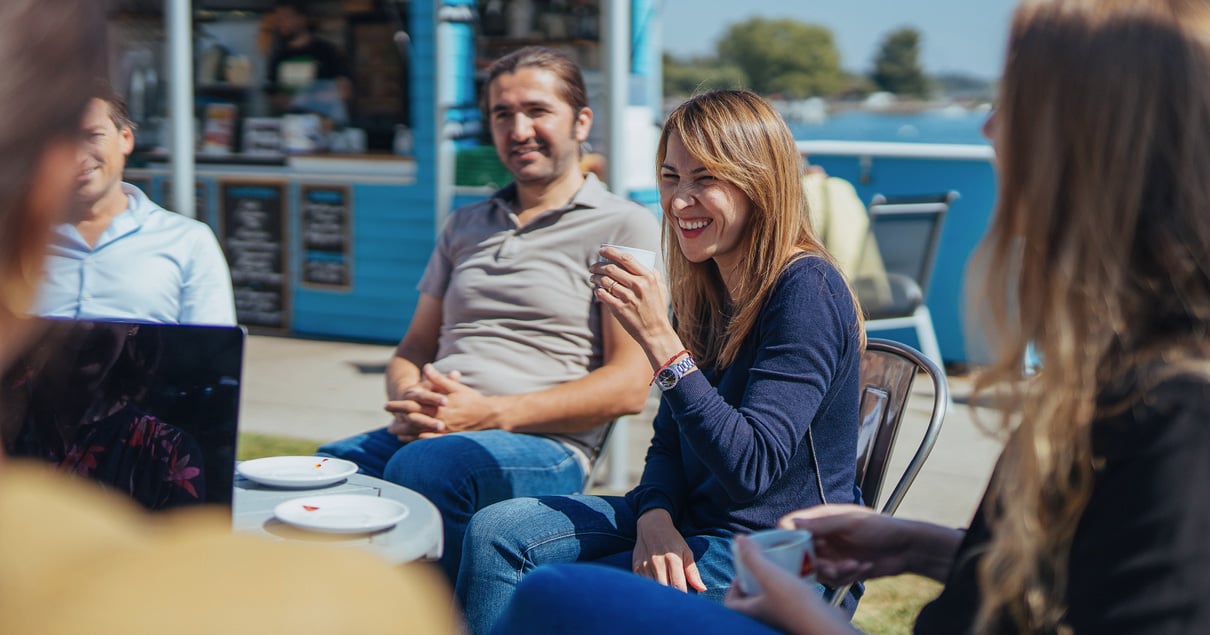 Get our free toolkit with resources to help employers create a successful compensation and hiring strategy. It includes insights from HR executives, industry research, and best practices to help employers understand the latest trends that you can implement today.
8 Signs Your Comp is Holding You Back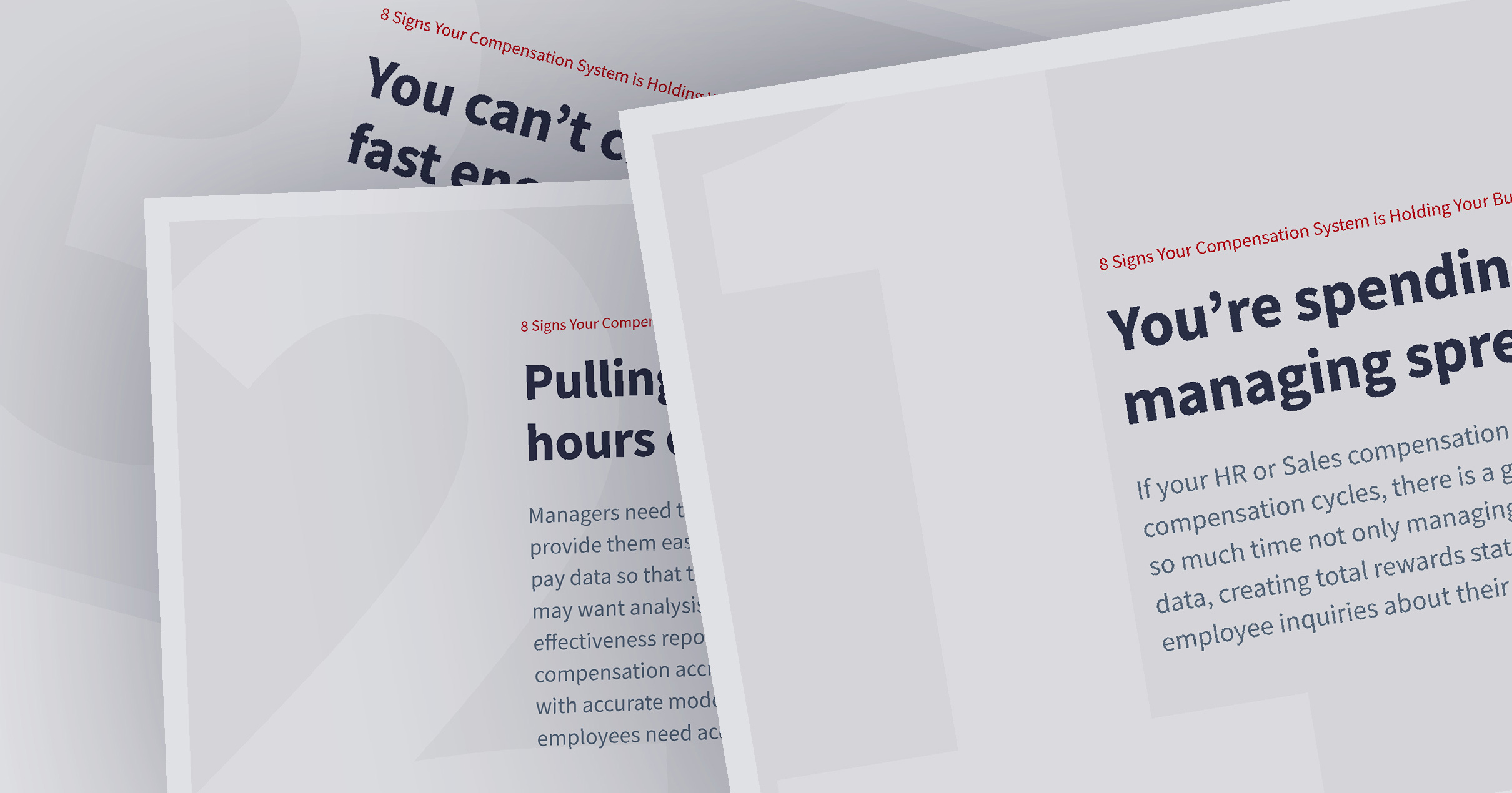 Watch out for these 8 signs that suggest your compensation strategy may be driven by system-level restrictions instead of the needs of the business. If your business is using spreadsheets, homegrown tools, or rigid HR software suite modules, you might be at risk.